Well, last week I finally got around to swapping out my old dif for a low mileage cressida....made a huge difference. Unfortanetly, while I was looking at the underside, I noticed what sad shape the bar bushings were in. I decided to replace them and upgrade a little at the same time with a low budget mod.
Bushings in sad shape.
[IMG]
Thought I'd use some old end link bushings that were laying around.
[IMG]
[/IMG]
Drilled bushings, pressed in old sleeves.
[IMG]
[/IMG]
Cleaned out all the old crud and rust.
[IMG]
[/IMG]
Bushings are too big, have to grind them down a little.
[IMG]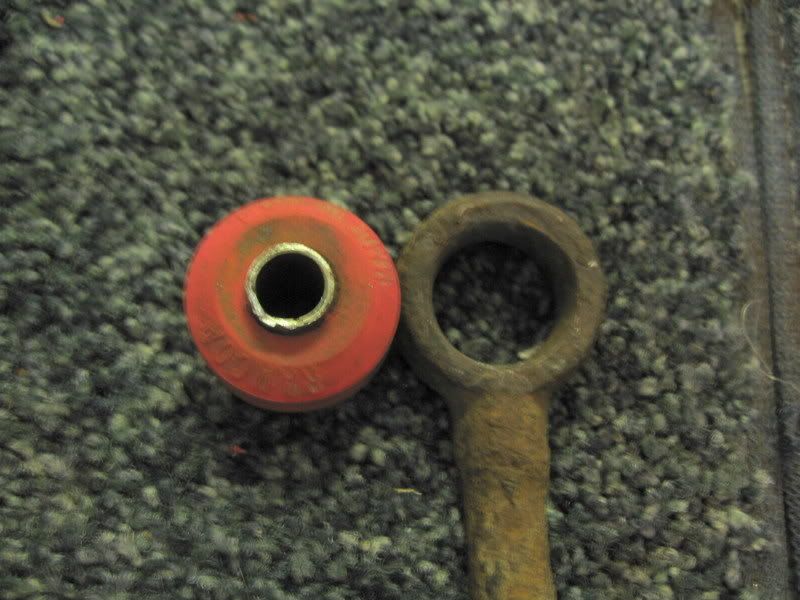 [/IMG]
Pressed in bushings with mini vice.
[IMG]
[/IMG]
Bushings after they are pressed in.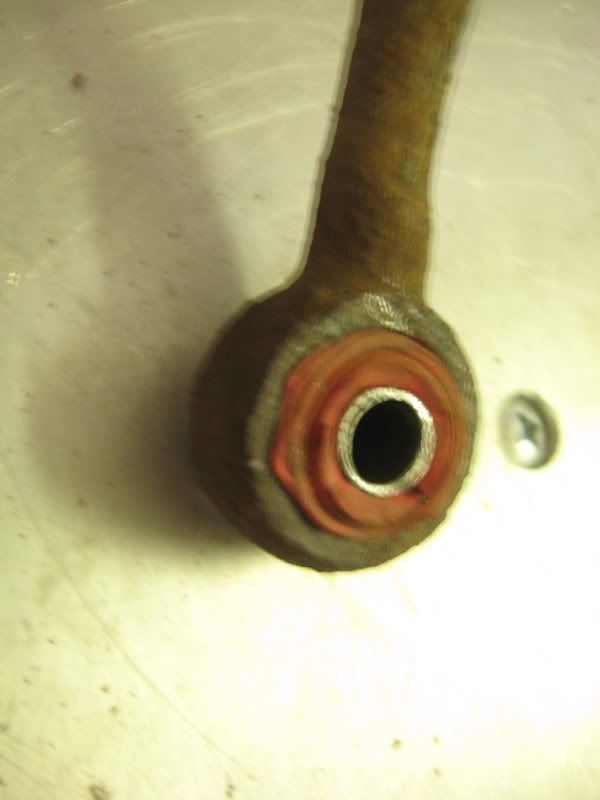 Washer for a collar and spacer.
[IMG]
[/IMG]
New bushings installed and ready to go.
[IMG]
[/IMG]
Well after the fact, gave it the twist test on the vise, it seemed to twist more then my liking. So went back and installed a second washer on the other side. Tightened it all up, and up to next to no deflecton.
Bushing replacement/upgrade is just a low cost mod, not really expecting any gains, although considering how bad the old ones were....... Part 2 will be the bar to subframe, have something in mind for that as well.
Maybe someday I'll just go buy some new ones.